A Storm will hit Cascais, Portugal, this June. Business Storm.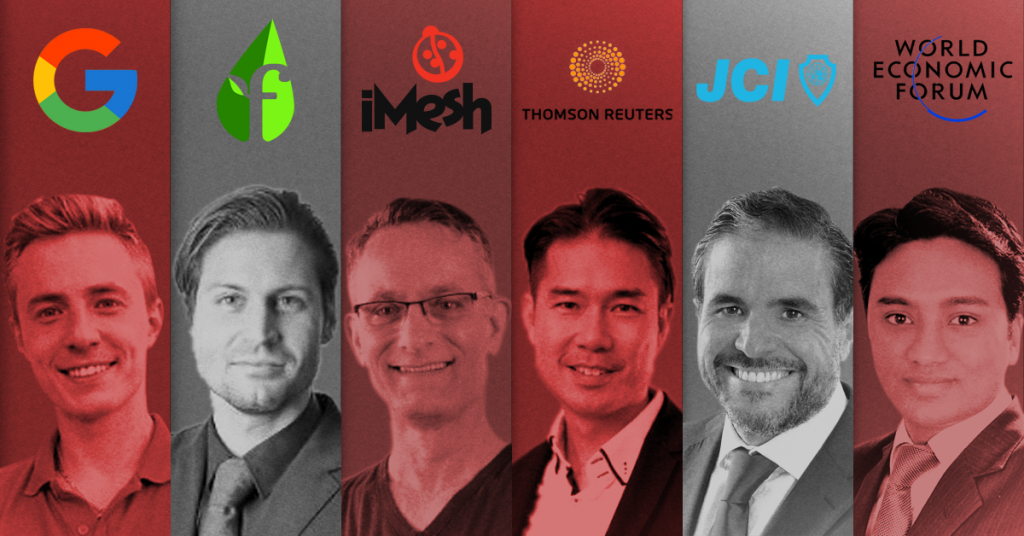 This 1st and 2nd of June 2017, in Cascais, Portugal, something never seen before will happen. A storm will hit the city and will unite a unique mix of top international business and entrepreneurial minds along with 300 participants of various background during a disruptive business event.
This is the world famous, new-millennium, business event format that unites three flammable ingredients: The Tomorrow's Business Knowledge, Unique Emotional Experiences and Disruptive Business Ideas. The unique new-millennium, business event format where you actually learn, interact and grow! Not just stare at the stage!
Google, Thomson Reuters, World Economic Forum, Harvard, Startups 500, The Founder Institute, and the list of the International, world-famous speakers and trainers, representing world-class companies and institutions goes on. The agenda, Keynotes, Trainings, Workshops and Masterclasses include 3 Main Tracks: Business, Digital & IT and Soft Skills. A unique basket of knowledge you have a no other event, conference or summit.
Along with the rich and diverse agenda there will also be World Class International Speakers, 300+ International & Local Business Professionals, Innovations & Business Expo, New Markets Opportunities, Trainings to Grow your skills & know-how, Workshops that make you Fall in Love with Challenges, The Famous Business Storm Cocktail Party, Mid-blowing, ground-shaking experiences, Interactive Sessions, Special Surprises and much more.
The organizers follow one fundamental principal. "And once the storm is over, you won't remember how you made it through, how you managed to survive. You won't even be sure, whether the storm is really over. But one thing is certain. When you come out of the storm, you won't be the same person who walked in. That's what this storm's all about." Stress-test for yourself and your business.
The event is scheduled to be presented at other major cities as well such as Berlin, Monaco, London, Sofia, Dubai, Singapore, Hong Kong and others. Lisbon is one of its major accents!
The Business Storm is the leading new-millennium business event format that aims to disrupt the business world by combining three flammable ingredients: the Tomorrow's Business Knowledge, Unique Emotional Experiences and Disruptive Business Ideas. The Business Storm will offer to every participant a diverse, mind-alerting, know-how rich, entertaining and thought-provocative agenda that will include learning through experience, local & international speakers, world famous business experts, opportunities for new business partnerships, unique networking formats, cocktails, experts panels on the business trends of tomorrow, theme performances, shocking surprises, long term business opportunities and much more.
During the last event there were 70+ Industries Involved, 50+ Strategic Partners included, 23+ Countries Represented, Interactive Master Classes performed while Company Directors, CEOs, Entrepreneurs, Managers, Team Leaders, Business Owners, Community Leaders and Professionals of Various Background participated in this magic business experience.
We unite Business, IT & Digital and Soft Skills to take you through a unique event experience that will equip you with the know-how and the skills to beat your "storm moments" in your business.
The Business Storm is addressing issues from various business sectors and industries and across geographies. It is designed for & dedicated to professionals of diverse business backgrounds we deliver top-notch know-how & bold dreams into reality.
Tickets for the conference are now on Sale at an Early Bird rate of €89 and passes are being sold really fast.
The organizers are promising that all participants will experience something completely new and never seen so far in terms of emotional experiences, business content and know-how along with long-lasting value added.
Improvement isn't inevitable. Change and growth are. See you at the Business Storm.
For additional contact:
Maia Pedro
Project Manager Portugal
maia.pedro@business-storm.com
+351 967 261 334
05May